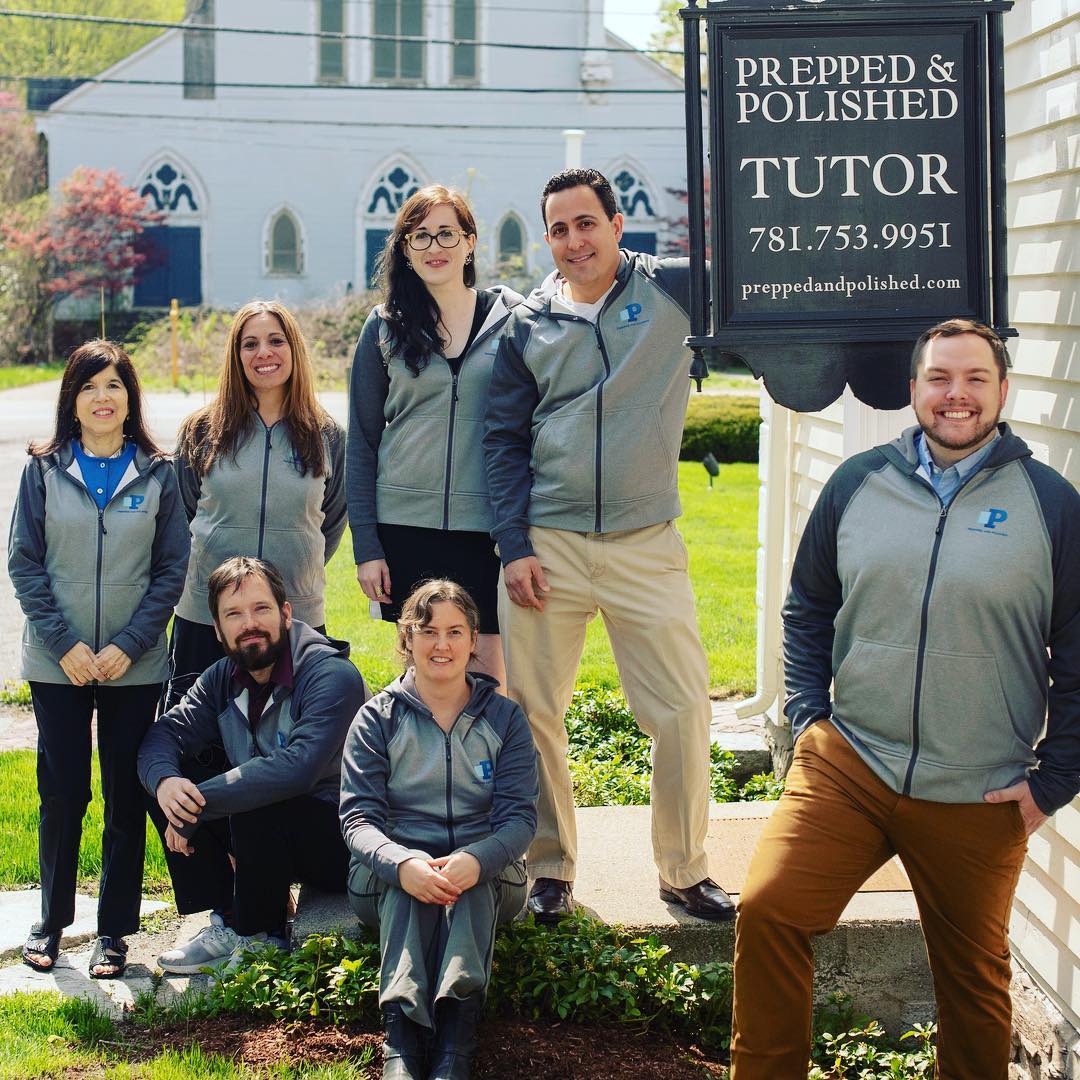 Executive Function Coaching
from Prepped and Polished
At Prepped and Polished: Executive Function Coaching, we have been providing educational services to children and adults in Massachusetts, across the country and around the world for over two decades and counting.
We specialize in helping students and professionals thrive by fostering personalized strategies for time management, organization, study habits, motivation, focus and other critical executive functioning skills through one-on-one coaching sessions.
We consult directly with you and your child to identify specific needs and challenges, then create a coaching plan that prioritizes the skills necessary to meet their goals.
Our roster of professionals includes graduates from some of the nation's most elite institutions including Harvard, Columbia, Dartmouth, Brown, Vassar, Duke, the University of Michigan and MIT.
These coaches bring valuable insights gained through years of career and academic experience to each session. The efficiency of our services and consistent results we are able to deliver to those we work with has garnered recognition from major media outlets including NBC and CBS.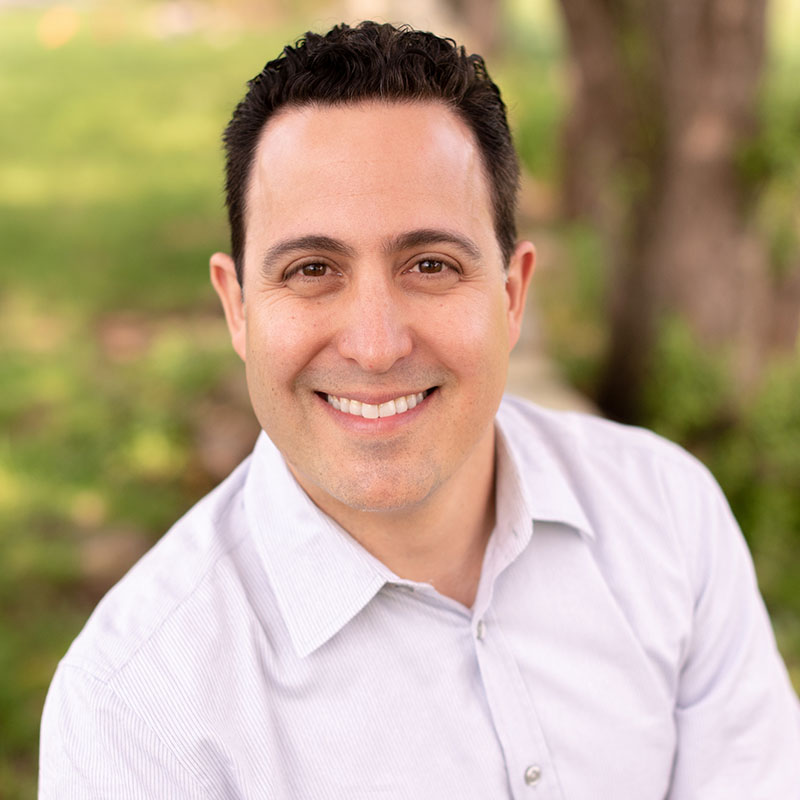 Alexis A.
Frequently quoted by U.S. News & World Report, Alexis founded Prepped and Polished to help elementary, secondary, college-level, and adult students improve their grades and test scores. While tutoring for several small and large commercial test prep companies, Alexis envisioned growing his own independent educational services company run entirely by educators, for the love of education.
Alexis and other members of the Prepped and Polished team have collectively traveled one hundred thousand miles to educate students in person, working with well over a thousand families both nationally and internationally. Described by students as supportive, patient, and enthusiastic, Alexis has helped students and adults gain confidence, maximize academic potential, and achieve dramatically improved grades and test scores.
Said by one of his clients:
"I have know Alexis personally and professionally for over 25 years. Since we met at the University of Michigan until now with my daughter receiving tutoring from his company, Alexis has always approached life with a great drive for success, empathy and compassion for others as well as enthusiasm to find the joy and humor in whatever he does.  With these attributes and outlook coupled with his pride for his Puerto Rican family and traditions, Alexis has always looked for and drawn to him a diverse group of individuals in his life.  For example, through the Big Brothers/Big Sister program he has served as a big brother to a young man from Cape Verde for over 15 years and truly treated this individual as family.  In college, Alexis tutored students at the local middle school and this passion to help young persons evolved into his successful business which has not only tutored 1000s of kids but also employed many tutors and grown into a global Social media platform that brings together experts to help students and families cope with countless issues that confront families. Alexis is a shining example of how one can have great business and personal success and have a Tremendous impact to the community".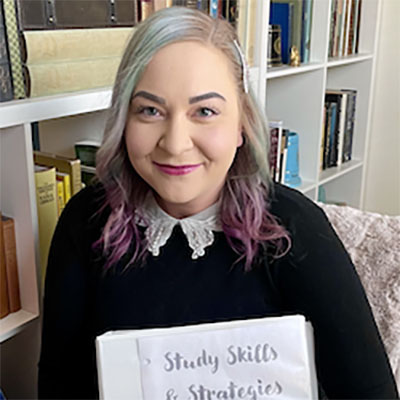 Executive Function Director
Jacqueline O.
Jacqueline has been working in academics for over six years, both in the classroom and through one-on-one instruction. As the Director of Executive Function Coaching, Jacqueline empowers students by bringing them into the educational process and helping them to dictate their own learning by recognizing and addressing their specific needs. Since completing the online course "Study Skills: Strategies to Support Executive Function" through the Landmark School Outreach Program in Beverly, Massachusetts, Jacqueline has developed an Executive Function training program here at Prepped and Polished. She wrote and constructed our workbook on Executive Function, which guides students through a set of modules that address each component of the learning process, from organizing workspace and materials to planning and following through on academic assignments.
Our program establishes foundational organization and study skills, implementing individualized learning methods to address and support specific clusters of executive function. Alongside her weekly sessions, Jacqueline trains new tutors, helping them translate their unique skillsets to targeted, one-on-one teaching environments.
Jacqueline graduated with honors from the University of Vermont in 2013, earning a Bachelor's degree in History and English, and went on to complete a Master's degree in English literature from Boston College in 2016. She currently lives in Boxborough with her Fiancé, where she enjoys hiking with her dogs and writing poetry.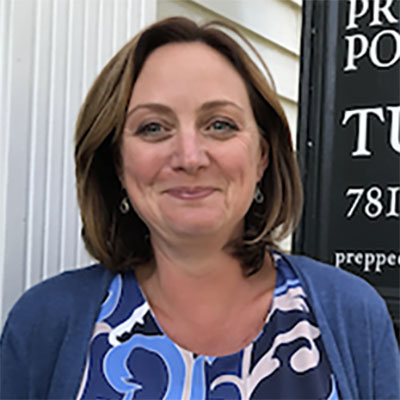 Tracy S.
Tracy joins Prepped and Polished as an experienced Office Manager and Executive Assistant. Over a 23 year career she has worked in the Middle East and the UK. She was an EA for a major Management Consultancy company, and worked as an Office Manager for 2 startups. Tracy and her family moved to the USA in 2011 and she now brings her skills to Prepped and Polished. She lives in MetroWest and is a keen gardener. Tracy is also an avid cook and enjoys hiking with her husband and dog.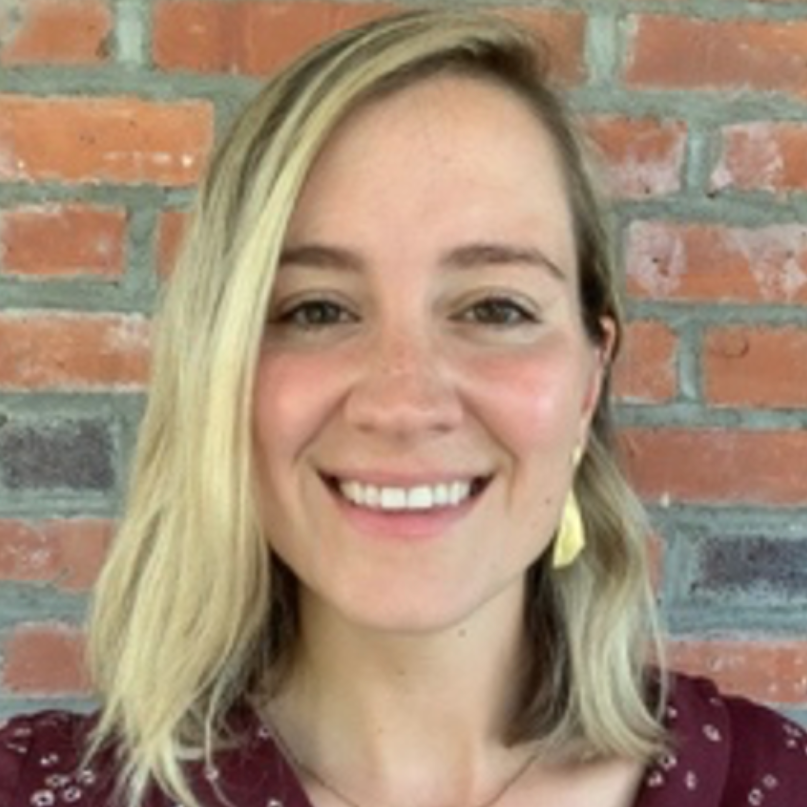 Amy G.
Amy joins us from New York where she has worked in education as a Consultant, English teacher, and Academic Tutor for all subjects. She has also done extensive work in creating and directing peer leadership development programs for high school students in the non-profit sector. Amy graduated with honors from Sacred Heart University in 2014, earning a Bachelor's in English and a Master's in Education.
Amy believes that a gateway towards education equity is created when all students are given rush curricula and individualized supports to succeed. She currently lives in Somerville, MA with her husband and pet rabbit, Yoda. In her spare time she enjoys running her small art business, being in nature, and running.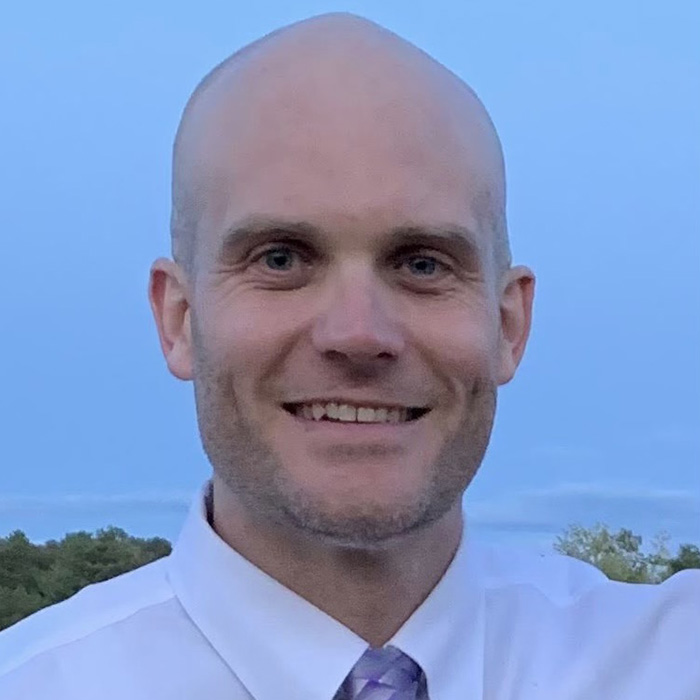 Brian M.
Brian has been a teacher for nine years, having worked in private and public schools across Massachusetts. With bachelor's and master's degrees from Boston College, Brian cares about tailoring each session to the needs of every student. Having taught inclusion classes as well as AP Language and Composition, he has learned a variety of strategies to make learning different, engaging, meaningful, and fun. He is also pursuing a life coaching certification in wellness to further support his students academically and emotionally. A lacrosse coach, weekend warrior on the basketball court, and an avid runner and hiker, Brian loves to balance his passion for writing, literature, and entrepreneurship by staying active.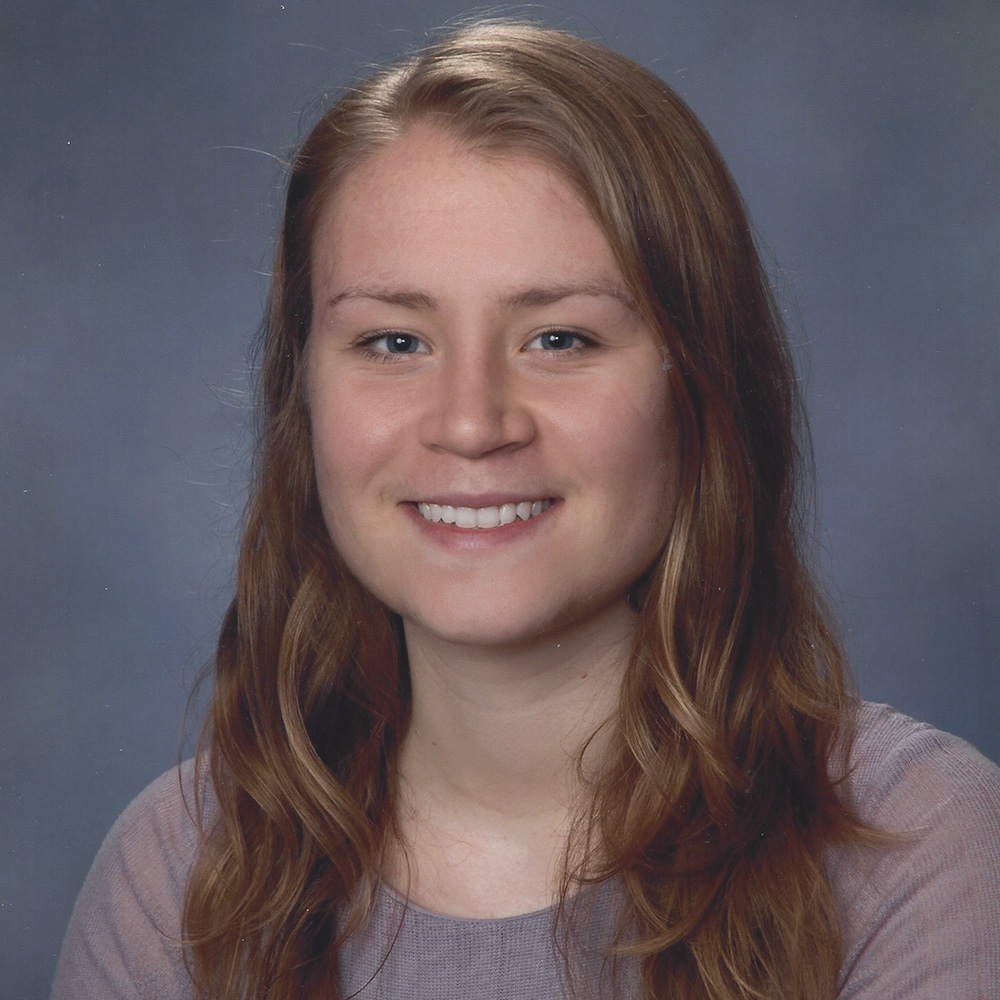 Casey L.
Casey is proud to identify as a lifelong learner and educator. She graduated summa cum laude from the University of Pennsylvania in 2018, with a degree in English and Urban Education. She has since worked in the education and sustainability fields. She has tutored a variety of subjects and grade levels and taught secondary English Language Arts full-time. Casey is currently pursuing a Master's in Social Impact Business Administration in order to achieve the greatest possible environmental impact in her career. In her free time, Casey enjoys reading, writing creatively, traveling, and playing with her dogs.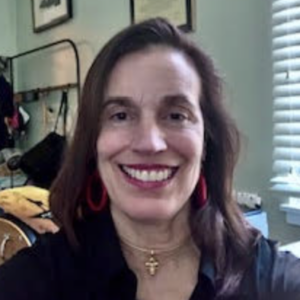 Gigi W.
Gigi is an educator, researcher, and doctoral student at the Graduate School of Education and Psychology at Pepperdine University. She was a co-
founding member of the Kappa Delta Pi Honor Society for her doctoral cohort in the Spring of 2021. Her particular area of research interest is the impact of
cybersecurity and cyber resiliency upon organizational behavior and leadership.
Most recently she consults in special education and pedagogy at San Francisco Unified School District, and in private schools in the San Francisco Bay Area. She obtained a B.A. from Wellesley College in French Literature, and an MBA from Dartmouth College's Tuck School of Business Administration. She more recently
received a certification in Data Analytics from UC Berkeley Extension in San Francisco after a six-month program of study. She is fluent in French, and has a
working knowledge of Czech.
Ms. Williamson is a prolific writer of articles, prose, and fiction and a collection of her writings can be found on the website https://www.debunbound.com. She lives in San Francisco, California and loves downhill skiing and travel. Since the onset of Covid-19, she enjoys biking, yoga, hiking, reading, and watching films with her daughters.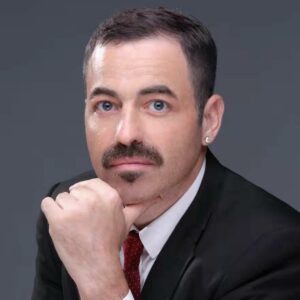 Jeremy S.
Jeremy comes to Prepped and Polished with a rich background in education – he worked with his first students in 1998. Since then, he's spent more than 10 years as a classroom teacher, and he worked for another 8 years as a charter school district administrator. Most recently, Jeremy has been concentrating on academic performance for high school and college students. He has been working as an academic and life coach since 2017.
He's trained in a number of coaching modalities including ICF, Neurolinguistic Programming, and Recovery Coaching, as well as several therapeutic techniques including Emotional Freedom Technique and Internal Family Systems. Jeremy draws on his own background to help students who aren't performing to their potential. As a high school sophomore, Jeremy struggled with executive function skills when he enrolled in Loomis Chaffee, a competitive preparatory school in north central Connecticut. Fortunately, he was able to right the ship, and now he is happy to help others learn the tricks and tips that helped him.
Jeremy graduated from NYU with a BA in Politics in 2001. He is currently in the last year of his MBA studies.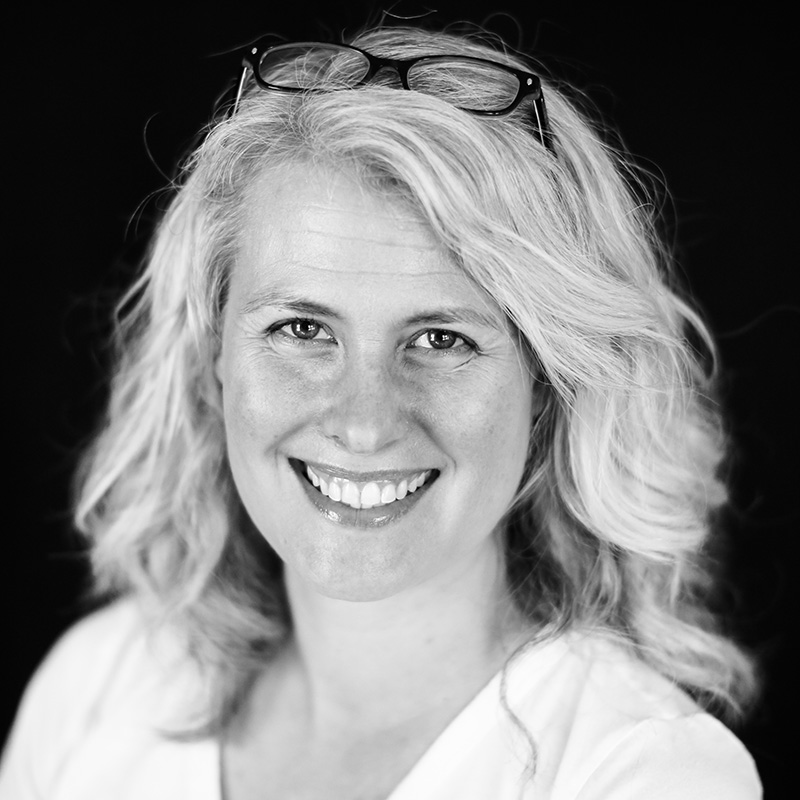 Kari P.
Kari graduated from Harvard University with a degree in Economics and has worked in a range of fields from management consulting to yoga. As a parent of two, she sees the daily stressors on kids and the need for compassionate guidance to foster organizational skills and responsibility. She has taught social emotional learning and mindfulness classes to middle and high school students, and is trained in both Learning to BREATHE, a mindfulness-based stress reduction program for adolescents, and the Mindful Schools curriculum. Kari helps students learn strategies to accomplish their goals while thriving as human beings. In her free time she enjoys running, hiking, and solving crossword puzzles.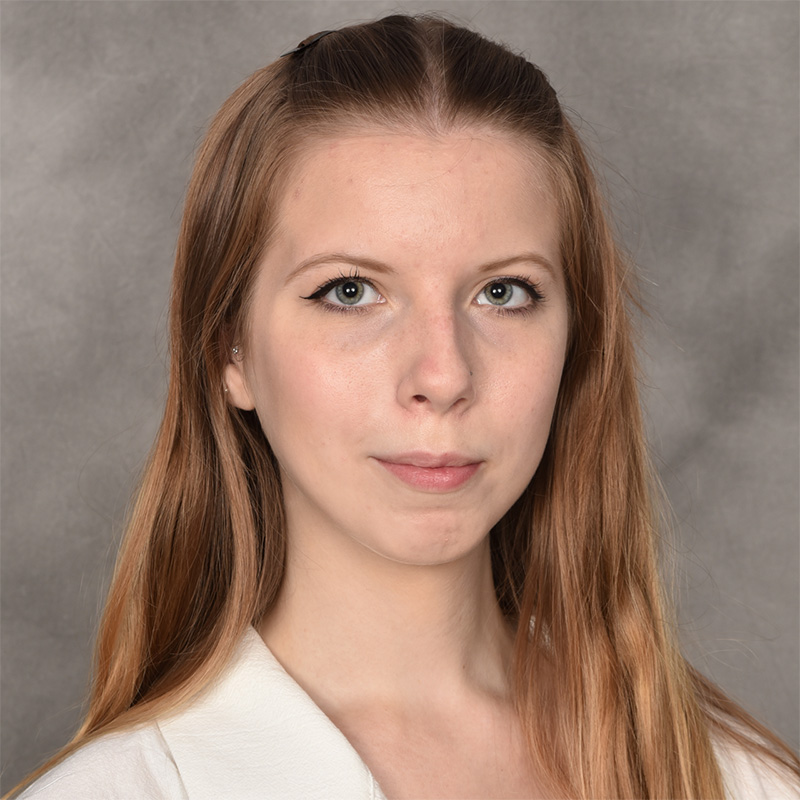 Kyra L.
Kyra received a bachelor's in Elementary Education from Hawai'i Pacific University in 2021 and is currently working towards a master's in English Education from Boston University. During her undergraduate work, she was a teaching assistant and co-teacher at an all-girls elementary school. She's also worked as a student teacher in a high school English classroom in Boston.
Outside of the classroom, Kyra has worked one-on-one with students ages pre-K through the graduate/doctoral level. She enjoys working with students of all ages both on developing their academic skills and knowledge as well as in developing academic and organizational habits that will support a student's long-term success.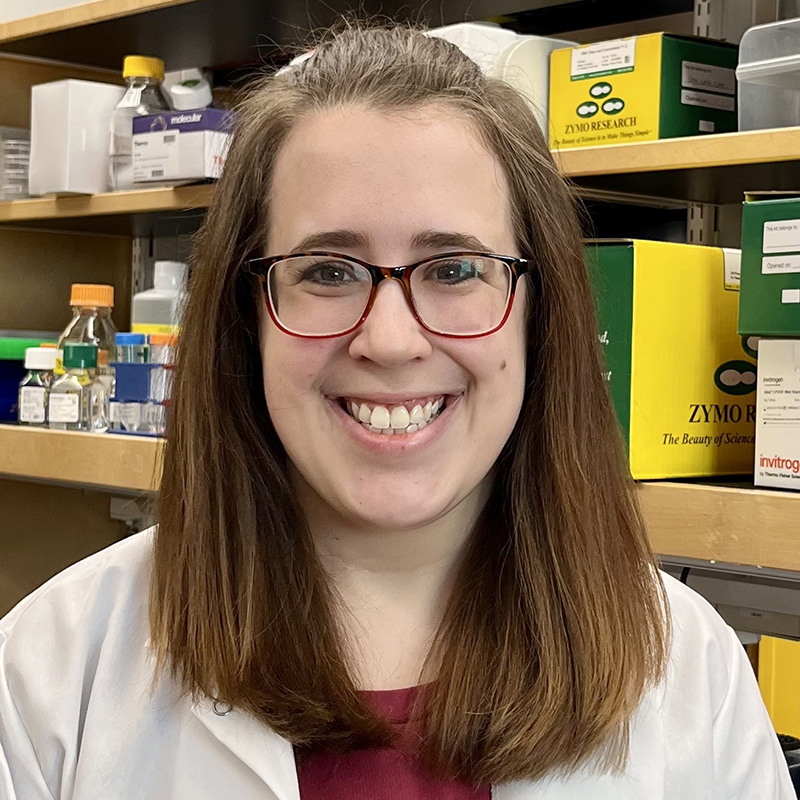 Maggie C.
Maggie is proud to be Alaskan grown and is a PhD trained cancer biologist. She earned a Bachelor of Arts in English Literature and M.S. in Biochemistry & Molecular Biology from Colorado State University. After falling in love with science and research, Maggie went on earn a PhD in Cell & Molecular Biology from the Van Andel Institute and Children's Hospital of Philadelphia where she developed therapies for pediatric cancer. She is now a postdoctoral fellow at Boston Children's Hospital and Harvard Medical School where she uses to zebrafish to study why melanoma doesn't respond to therapy.
With a long-term goal of being a professor, Maggie is also passionate about education and making STEM accessible to all students. She has formally taught and tutored the biological sciences at the high school, college, and post-graduate level. Her teaching philosophy is built on dynamic and engaging learning environments to help students develop effective strategies to succeed in the classroom.
In her free time, Maggie loves reading, true crime podcasts, and spending time with her husband, deaf border collie Flurry, and two cats.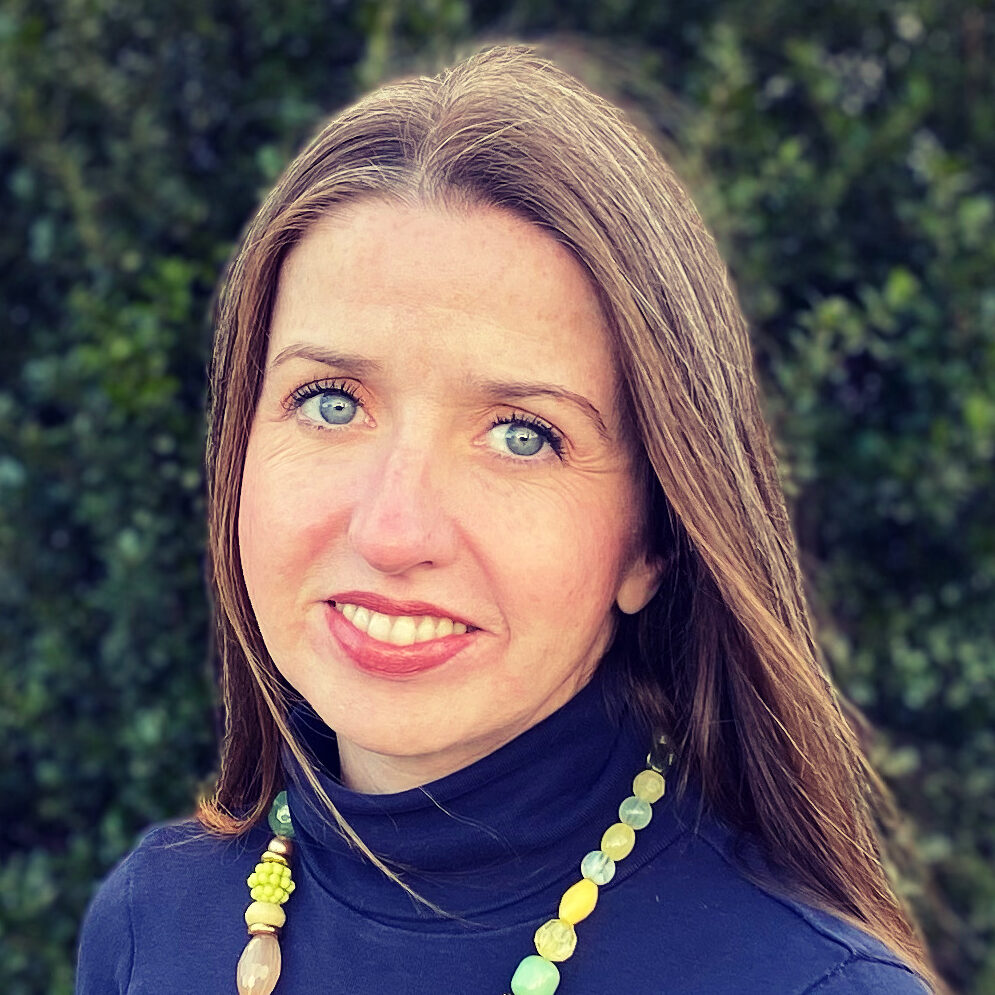 Meaghan C.
Meaghan earned her BA in English Literature from the University of Massachusetts Amherst, and her M.Ed. in Learning, Teaching & Educational Transformation from the University of Massachusetts Boston. In her fourteen years as an educator, Meg has had the opportunity to work in a variety of roles to support student success. Her experience includes: direct classroom instruction, test preparation, tutoring, development and dissemination of a game-based learning program, as well as academic preparation & placement for underrepresented students & families. Meaghan enjoys working one-on-one with students and their families to create, and achieve, academic and post-secondary goals. Meaghan lives just outside of Boston with her husband and their dog Marlo.
Our program establishes foundational organization and study skills, implementing individualized learning methods to address and support specific clusters of executive function. Alongside her weekly sessions, Jacqueline trains new tutors, helping them translate their unique skill sets to targeted, one-on-one teaching environments.
Jacqueline graduated with honors from the University of Vermont in 2013, earning a Bachelor's degree in History and English, and went on to complete a Master's degree in English literature from Boston College in 2016. She currently lives in Boxborough with her Fiancé, where she enjoys hiking with her dogs and writing poetry.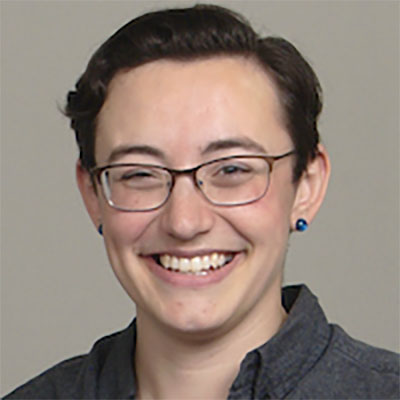 Miriam P.
Miriam graduated from Wellesley College earning a bachelor's in Spanish and Cinema & Media Studies. While at Wellesley, she discovered her love of teaching while working as an Academic Peer Tutor. She has taught English, Spanish, and even rugby and circus juggling.
Currently she teaches at Wellesley Children's Community Center. Miriam especially loves working one-on-one with students, harnessing their natural curiosity to plan steps to their goals and be proud of their growth. Miriam lives in Natick with her girlfriend and their rabbit.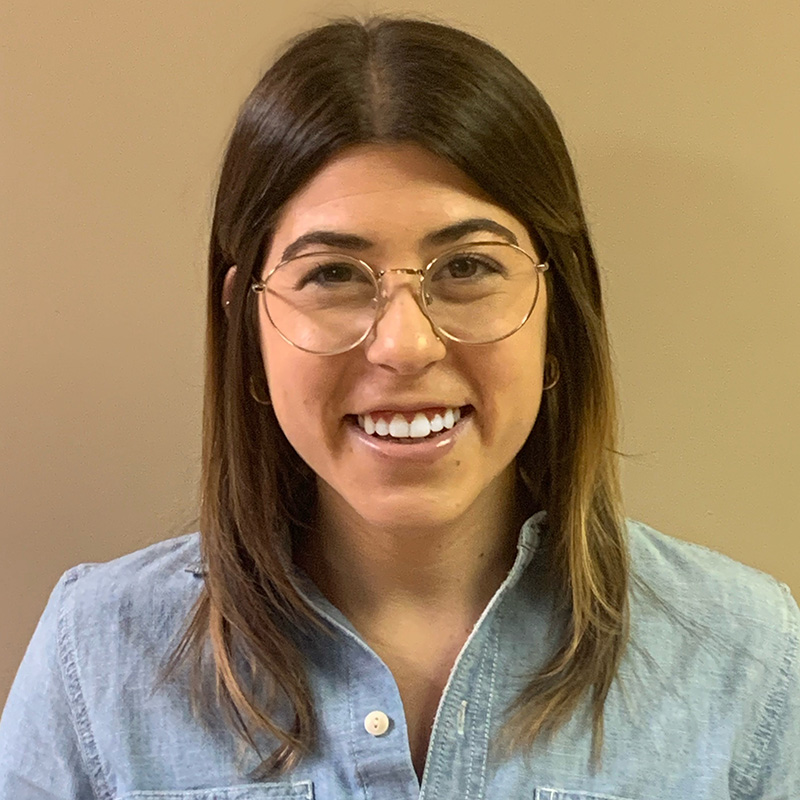 Rachel B.
Rachel has been teaching and running educational programming in the Boston area since 2012. She graduated from Tufts University with a B.A. in Sociology in 2014, and completed her Masters at BU in 2017, earning an M.Ed. in Special Education. As a licensed special education teacher, Rachel has worked with students in 4th-12th grade in all subjects, specializing in writing, humanities, and executive functioning. Rachel has a passion for whole-child education, and uses pillars of social-emotional learning in her teaching approach in order to help students feel secure, proud, and confident in their learning experiences. Rachel cares deeply about helping students develop strong self-advocacy skills, and strives to empower students to be the drivers of their own learning. In her free time, Rachel enjoys indoor cycling, cooking, and spending time with her dog, Rue.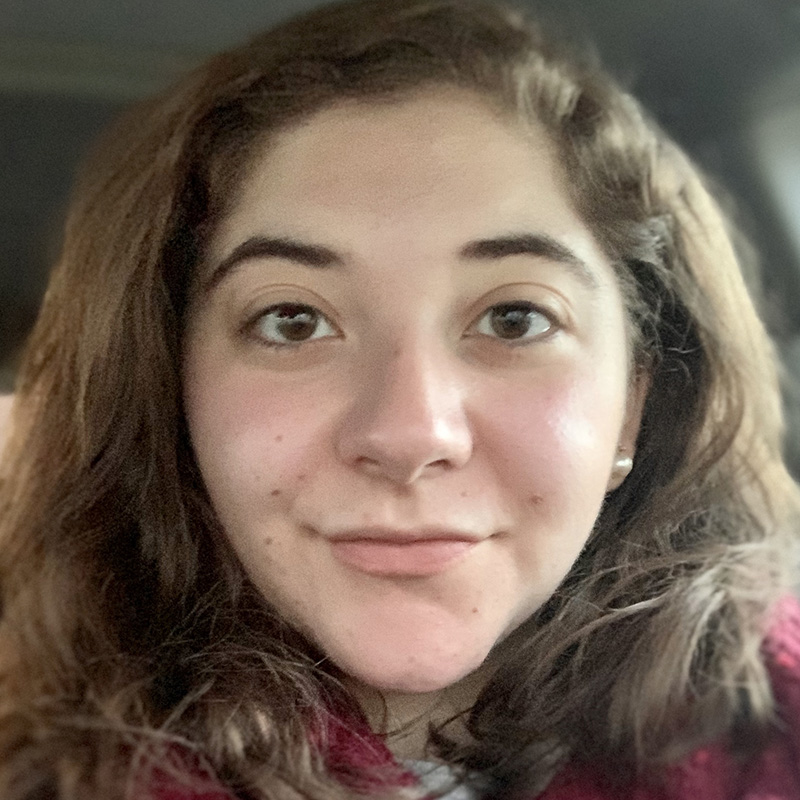 Rachel H.
Rachael is a passionate and energetic educator with experience in a variety of public school settings. She graduated Magna Cum Laude with a degree in English and Creative Writing and completed her Master's degree in Teaching in 2018 at Brandeis University. She holds a Massachusetts teaching licensure in grades 5-12. Rachael has since worked as a 7th grade English Language Arts teacher and has tutored a variety of subjects since 2015. Rachael enjoys building strong relationships with students and watching them master foundational skills that give them the confidence to succeed across all disciplines. In her free time, Rachael enjoys reading, writing, and learning.
We offer a variety of flexible attendance options to meet the diverse lifestyle of the individuals we coach and their families.
In-person meetings can take place at any of our local offices in Sudbury, Wellesley, and Natick, Massachusetts.
Our coaches also travel to communities throughout the Greater Boston area to hold at-home sessions.
You or your child can even attend virtual sessions facilitated by face-to-face video conferencing and live screen sharing software.
Attendance options can be combined and adjusted as you see fit (a hybrid of virtual and in-person options).
Call (781) 753-9951 to discuss executive function coaching with a knowledgeable member of our team today.
Thomas M. (College Student)

"Before going to Prepped and Polished, I was struggling academically in all my classes. Working with Amy, I was able to change my study habits. As a result, I'm much happier and currently on Dean's List."
Nicole G.

"Our son, who can be quite shy, engaged easily with Jackie and developed a great working relationship with her. Jackie understood our son'ss strengths and weaknesses and tailored every session and homework assignment to them. She also helped our son develop greater confidence with the test taking process and we were able to see the progress in that area each week. Additionally, she was able to support our son in managing his stress while going through the challenging process of applying to private high schools. We highly recommend Prepped and Polished!"
Nora M. (Parent of College Student)

"Prepped and Polished has completely changed the direction of my son's college career. He is more focused and organized and his grades have never been better. I would highly recommend working with Prepped and Polished if you have a child who is struggling."
Michelle P.

"What a great experience! Our son's tutor, Michelle, was excellent. While she covered all the material in depth, the approach was highly customized based on areas that needed extra attention. She was able to take what seemed like mundane tasks and made them manageable and easy to complete. Alexis was super organized and always updated us on progress. He even sent our son cookies on his birthday! Of course, results matter- and Prepped and Polished delivered. I'd recommend them without hesitation."
Trip B. (College Student)

"I have been working closely with Jackie over the past semester and we plan on working together with weekly meetings over the upcoming semester. She is a great resource for organizational help as well as writing/drafting help. There have been more than a few times where my weekly meetings with Jackie have been critical to keeping me on track with my course-load at the university. That being said, the assistance that she offers is mainly focused on developing the skills necessary for academic independence. From how I understand my relationship with Jackie, her role in the service is more to set a kind of organizational template that can only work in tandem with the students' engaged effort and responsibility. My work with Jackie has made a significant difference in my academic experience at the university. I sincerely hope that you consider her. She is an excellent resource."